Here's how to find the Buyer for a Business under External Administration in 3 weeks with minimal financial risk to your creditors
Before you see how, please read why selling a business as a going concern will realise a value 2, 3 or 4 times higher than auctioning off the assets.
In 2008, after the global financial crisis, the way businesses were marketed changed forever. Prior to this, if you wanted to sell a business as a going concern, you would place the advertisement in the Financal Review or some other selected daily papers and buyers would come to you. After 2008, paper classifieds have dried out due to advertisers and subsequently buyers migrating online.
But online advertising for businesses in liquidation or administration didn't work. There are two reasons for this. One being that the market is fragmented. There are so many business for sale websites that advertising on just one of them does not give the necessary exposure. Secondly we find that buyer behaviour online is different to how they react to a classified in a daily paper. The main difference is urgency. People don't look at online advertising every day, but instead they look occasionally, usually over weeks or months so urgent sales are often missed.
Thousands of dollars are lost and not recovered for the creditors when the business is placed under external administration because administrators don't have access to marketing for businesses as a going concern or are lacking funds and time to attempt the sale of the business.
Often administrators of these businesses, due to the above mentioned constraints, mainly being resources and funding, only take to the market those businesses with a strong chance of selling. The remaining business assets are realised separately and in most cases physical assets are auctioned.
Also external administrators can't take the steps that will use funds available to attempt the sale of the business if it is seen that the chance of success is low when compared to the cost involved. If a successful outcome is not achieved, the creditors will be in a worse position.
Experience shows that a properly marketed and sold business under external administration achieves a much greater price when the buyer is found to purchase the business as a going concern. The real value to a purchaser is often in its intangible assets; people, contacts, marketing collateral and habits of customers to name a few.
The process of selling a business can be slow, uncertain and extremely resource hungry. For businesses under administration or in distress, a longer sale timeframe is often not an option due to the businesses running costs and the cost of managing the process.
Now there is a solution for this problem. You don't have to spend tens of thousands of dollars putting a business on the market with no guaranteed sale. You can lower your financial risk and reach thousands of buyers instantly with our team handling all marketing enquiries and negotiations.
Through working with Administrators over the past years, Xcllusive has developed a three week program designed to reach as many buyers as possible in as short a period of time as possible.
Service available Nationally - Call Us Today On:
or...
Simply fill out the form below and we'll get back to you IMMEDIATELY.
This is how the process works -
The 3 Week Selling Process

Assessment (Prior to engagement)

Financial and operational information is collected for the business from which Xcllusive will then communicate our opinion of likelihood of successfully selling the business as a going concern.

From this point the Administrator can makes a decision to proceed with selling as a going concern or to take a direction of alternative options available to them.

Time Frame: 2 business days approximately upon receiving information regarding the business from Administrator.

Preparation of Information Memorandum and Marketing Material

Based on the information gathered, the business will be prepared for sale and the marketing approach agreed upon.

The necessary facts and financial information will be collected and presented in the Information Memorandum.

This sales document will be written in such a manner that it will provide as much information as is in our possession in order for the potential purchasers to assess their level of interest and be able to evaluate the business assets and put forward their indicative offer in a timely manner.

Time Frame: 3 days approximately, after completing the assessment.

Execution of Marketing


Immediately upon approval of the information Memorandum and marketing material by the Administrator, marketing and distribution of the Information Memorandum under confidentiality agreements will begin.

Businesses will be marketed without an advertised price, rather through expressions of interest and then simultaneous negotiation with interested parties.

All inquiries, arranging signing of confidentiality agreements, organising and forwarding information to the potential purchaser, organising and conducting all of the necessary meetings for the business sale and negotiations, will be handled on External Administrator's behalf.

Advertisements will run with a deadline for expressions of interest approximately 2 weeks after the beginning of marketing.

The deadline should not be on a Friday, as commonly used, but Monday 5pm to enable interested parties that have received information late in the process to have the weekend to go over the information and make their decision.

Following marketing will be undertaken:

Email to our database of 20,000 contacts
Telemarketing to people in the industry
Mailouts to people in the industry
Contacts through Linkedin to the industry that the business is in
Advertising on major business for sale websites
Social media advertising to our 10,000 followers plus paid advertising

Time Frame: 14 days approximately.

Time for Negotiation

Following the deadline for expressions of interest, the time allowed for negotiation will be assessed on a case-by-case basis depending on the business, possible price and level of interest.

Reporting

Regardless of whether the business is sold or not sold, a full marketing/sales report will be produced for the Liquidator/Administrator's administrative use.
This system is developed to work as either a one-off involvement with a private seller, or an ongoing relationship with Insolvency Firms. It will help you save time and money, whilst keeping you informed and in control.
The goal of this system is to minimise your risk, allowing you to increase your business sales results by using our resources and experience to maximise the value of the sold business in as short a time as possible.
By outsourcing this work, you are able to free up your resources, allowing you to focus your energies and time on managing the business, whilst we work on the sale of the business. With a faster rate of expressions of interest, a lower cost exposure if the business doesn't sell, and reduced advertising costs, a working relationship with Xcllusive could prove to be extremely beneficial to you.
---
Some of the 60 plus Businesses sold in External Administration
Description
Days on Market
(until settlement)
Price
Enquiries
Mechanical Business
30
$267,000
19
Restaurant
10
$45,000
69
Promotional Takeaway Cup Manufacturing Business
32
$440,000
41
IT and Mobile Technology Business
28
$620,000
18
Hydraulic Cylinder Manufacturer
55
$325,000
27
Niche Print Manufacturer
76
$100,000
52

The purchaser of these businesses were found on the first day of advertising.
Some Firms Xcllusive has previously worked with:
PPB Insolvency -
SV Partners -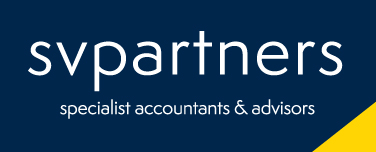 Worrells -
Hall Chadwick -
Helm Advisory -
TPH Insolvency -

Service available Nationally - Call Us Today On:
Call Us Today On:
or...
Simply fill out the form below and we'll get back to you IMMEDIATELY.