No two businesses are alike, which means that a one size fits all Business Broking sevice will often fall short of acheiving its goals.
Xcllusive offer a number of difference business sales, valuation and other business sales support services designed to suit your business. This approach is designed to find buyers quickly and help you achieve the best results from your business sale.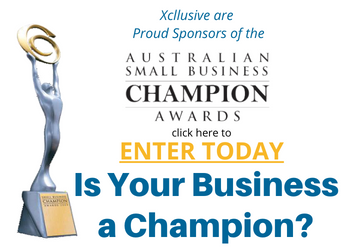 Click below to find out more about the specific service that you are interested in.

"I can honestly say, as a person who has now sold three businesses in the past 8 years, Xcllusive is far and away the most honest and intuitive brokers that I have had the pleasure of dealing with. Their service is second to none in the industry, their prospective buyers are real and I would highly recommend their services and expertise to any other business vendors who are looking to sell their businesses successfully."
"My business was a supplier and manufacturer of quality metal products and because of a limited market, we were finding it extremely difficult to promote & sell. In a very short time, after engaging Xcllusive, they put together a comprehensive information package and in a relatively short time we had an offer on the business which was accepted. Tomaz, Dennis and your team were always courteous and helpful in our dealings with you and now our business is sold we are very satisfied with the outcome. Many thanks!"
"I can highly recommend Xcllusive Business Sales if anyone is considering selling their business as not only did they source a buyer for my business but they were highly professional in their appraisal of the business, interaction with the potential buyers & were very discreet in the sales process. I achieved a very good result with Xcllusive Business Sales in an industry which is not easy to sell a business."
"Finding a business broker we could trust to sell our business was very important to us and so we were very happy we found that in Xcllusive. They took the time to understand our business which in turn helped us find the right buyer in such a short timeframe. They delivered on their promises and have no hesitation recommending their services to other business owners we know. Thank you."
"I listed a relatively small mortgage broking trail book with Xcllusive to sell. It was important the book was sold for the right price and to the right person so the clients were well cared for after the sale. Within days he identified the perfect purchaser from numerous applicants with the sale settling smoothly and quickly. Mark's honest and open communication during the mediation process kept the sale on track and gave everyone confidence that settlement could be achieved withal expectations satisfied. I feel very comfortable in recommending Xcllusive."
"We originally tried to sell our wholesale electrical business ourselves and found it a stressful and frustrating experience. After spending much time and effort to no avail, Xcllusive came to our rescue and with their calm and strong negotiating skills, managed to successfully sell it for us. Xcllusive gave us excellent service and feedback throughout the campaign and expended an enormous amount of time and energy in securing the sale of our company. I have no hesitation recommending them."
FREE APPRAISAL CALL US TODAY
Or simply fill out the form below and we'll get back to you as soon as possible.
Disclaimer: The material on this site is made available for the purpose of providing information only and not as professional advice. We do not guarantee it is free of errors or omissions. Your personal position and circumstances have not been taken into consideration. Click here for the full disclaimer.